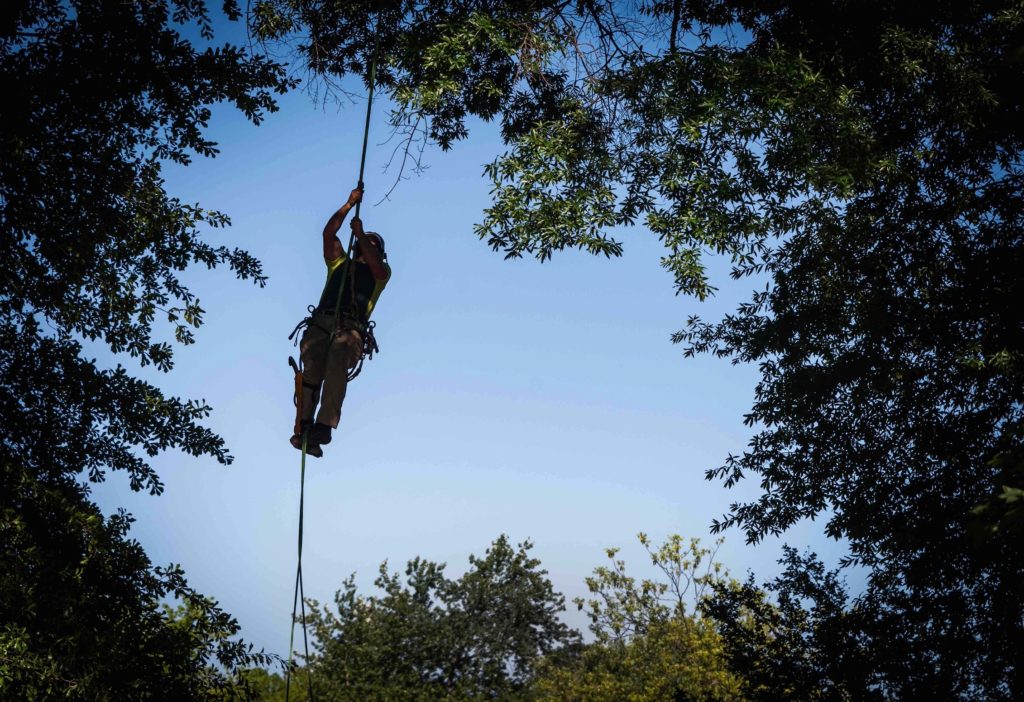 Here at Chippers Tree Service we have the best tree trimmers in Dallas who provide tree trimming services to many residential and commercial properties in the area. We know the many benefits of investing in a professional tree company and we always love telling our clients why is so important to invest in professional help when it comes to keeping trees healthy. Today we will share that knowledge with you so you know why tree trimming is so important.
If you're like many homeowners you probably wait until there is problem to call a tree trimming service. However, a getter approach is to have a tree company come out several times a year to trim and maintain your trees regardless of their current health. Regular tree trimming by a professional, in most cases, is a lot cheaper than dealing with problems as they come up.
Today well share with you the benefits of investing in a tree trimmer.
Tree trimming will help your trees against termites
Termites can eat away through your home's flooring or structural beams in just a few short months, causing thousands of dollars of damage. However, before they can invade your home, terminates are often first attracted to nearby trees. Dead, dying, or unhealthy tree limbs are especially appealing to them.
Regular tree trimming by a professional will make sure that dead or dying branches are quickly removed before they have a chance to attract termites. Unfortunately sometimes it's too late, if this is the case then termite control los angeles may be able to help you solve your termite problem. You'll also have fewer problems with wood bees, carpenter ants, and other insects that feed on dead tree branches.
Tree trimming will prevent falling branches
A branch that falls on your roof can cause a lot of damage to your home. You will not only have to find a professional to conduct your roofing repair, but also look out for any water damage that results from rain seeping in through your home via the damaged roof. A falling branch can also land on a neighbor's roof or vehicle, costing you even more money in damages. If you find that your roof is damaged, call out a roofing contractor as soon as you realize. The longer you leave it, the worse it will get and it could result in a long term problem.
A tree trimming expert can quickly detect those branches that can fall off or crack during a heavy storm. And the tree trimming expert can either remove any cracked branches that they know could potentially fall off or brace them with cables to prevent costly home damage. Unfortunately, tree trimming experts cannot always predict which branches may fall, and therefore it's always handy to have a roofing contractor in mind. Whether you want to visit a website like galaxyfla.com/ to learn more about roof repairs or you already have a builder in mind, it's better to be prepared!
Tree trimming increases the property value
Trees take a long time to reach a mature height, which makes them valuable to people looking to buy a house. By some estimates mature trees an actually increase your home's value by up to 25%. That's a lot. However, this increase in value only applies if your trees are in good health. A potential home buyer may assume that the inside of your home has similarly been neglected when they see that your trees are in poor shape.
Regular tree trimming by a professional also increase your home's curb appeal, making it easier to sell your home. Plus your neighbors will love that you maintain your trees since their property value will also increase due to it.
Tree trimming prevents fungal infections
When you leave dead branches on your trees, the tree's risk of getting a fungal infection skyrockets. Some fungal infections are easy to treat, but others can actually kill your tree. Regular trimming protects against fungal infections by removing dead wood and increasing the flow of air through the tree branches, keeping them nice and dry.
If you're interested in a professional tree trimmer in Dallas contact us today and let us maintain your trees for you.