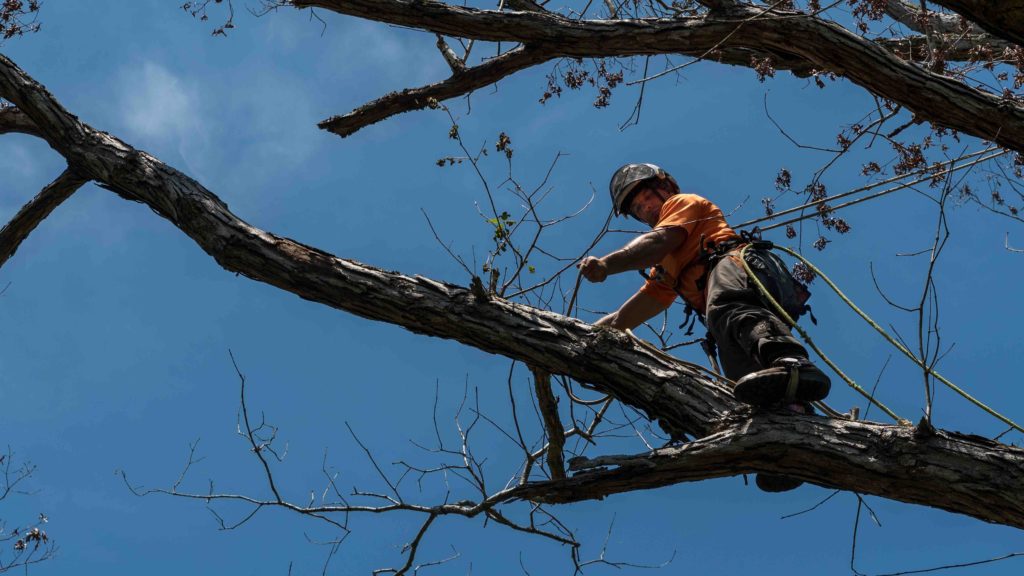 If you are looking for expert tree removal in Fort Worth, then we are your number one choice. As a leading and highly experienced tree service in Fort Worth, TX, we have been providing homeowners in Fort Worth with expert tree removal services for over three decades now. Removing a small sized tree can usually be done safely without the need for a professional tree service company. However, when it comes to removing big trees, it is best that you hire a top notch tree service company for the job.
So if you need an expert tree service company for your tree removal in Fort Worth, then visit us at Chippers Tree Service, or call us at (972) 743-9959 today!
Tree Removal for Securing Life and Property
Trees are cut down and removed for several reasons. Sometimes, it is necessary to make way for new construction. Trees are also removed if they pose a danger to life and property – the roots of a tree can run deep and wide and damage the foundation of your property. This is a common issue especially in older homes or property.
Don't Ignore a Dead or Decaying Tree
At times, removing a tree is also necessary if the tree is dying, showing signs of decay and disease, or if it is dead. Unless the diseased or dying tree can be saved, it is advisable to remove the tree. A tree could already be dead – the dead tree might still look fine on the outside, but its core structure could be extremely unstable and it could collapse at anytime.
Tree Removal due to Storm Damage
Extreme weather is another factor that can lead to damaged or broken trees. A storm or gale force winds, can sometimes cause irreversible damage to a tree. If a large section of the tree has sustained massive damage, and it cannot be salvaged, then it becomes necessary to remove the tree.
In our more than thirty years of experience as a leading tree service company, we have seen plenty of instances when homes and property sustained substantial damage because the property owner ignored the need to remove a severely damaged tree.
Hire Chippers Tree Service for your Tree Removal in Fort Worth
As a leading tree service company, we at Chipper Tree Service always advice home and property owners in Fort Worth to seek professional advice on any tree service they might need.
When it comes to tree removal in Fort Worth, we will make the right decision about removing a tree, and we will do it in a highly professional manner that secures both your life and property!