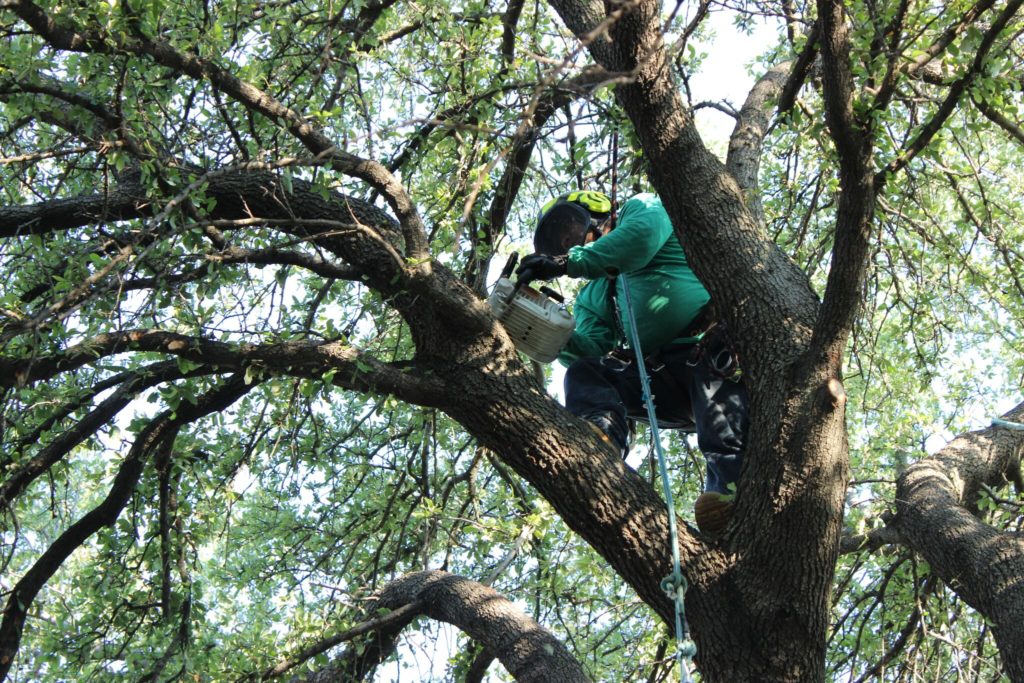 We may not be ready, but summer is coming to a close. Along with football and back to school, fall means time to protect one of your homes largest investments, your trees.
Fall is the perfect time to let our professionals at Chippers Tree Service, ensure your trees are healthy for the rest of the year with our expert tree pruning services and it's just the start of fall maintenance in the Dallas area. Weather has been harsh this year, and it might seem like autumn is not going to come, but you know that it will, and so do the trees. With the change in the season, your trees will be using up lots of energy to prepare for the cooler weather. So, we have put together some advice for you this fall:
Fall Tree Maintenance Tips
Use Fertilizer– Between the heat of summer and the cooler temperatures of winter, trees lose a lot of nutrients just trying to stay healthy. Fertilizing will create the best growing condition for all of your trees. Fertilization will make your trees root systems' stronger and help them to resist disease and pests in the future. It is important to know exactly how much and how often to fertilize your trees. Our professional tree experts can recommend the best fertilizer to use on your particular type of tree.
Planting- Fall is a perfect time to plan your new tree planting. Because the sun can be brutal and puts a lot of stress onto the tree there is less chance of a drought and damage from the sun. Fall planting gives new trees the opportunity to make their roots strong and prepare for healthy spring growth.
Prune- Fall and winter is an ideal time of year for tree pruning, especially for certain species of trees. Tree pruning service providers can remove dangerous limbs to reduce damage during a storm. This is also a great time to thin your trees to get ready for the upcoming holidays and holidays lights. The best time of the year to remove parasitic mistletoe is during late fall and winter when your tree has dropped its leaves.
Water- Many people think that snow and ice means that trees will have plenty of moisture, but that is not the case. One easy way to ensure proper hydration is to water before the winter starts, but also to break up the frozen soil during the winter.
Winters are not as harsh in Texas as they are in other areas of the country, but they are still something that you should prepare for ahead of time. Every few years, we get a harsher than usual winter, so you might want to invest in tree blankets to prepare for those coldest nights.
If you need a help preparing your trees for winter, contact Chippers Tree Service, as an expert tree pruning service let us handle the job for you. We have years of experience and a team of tree experts ready to go.
Meta Data: