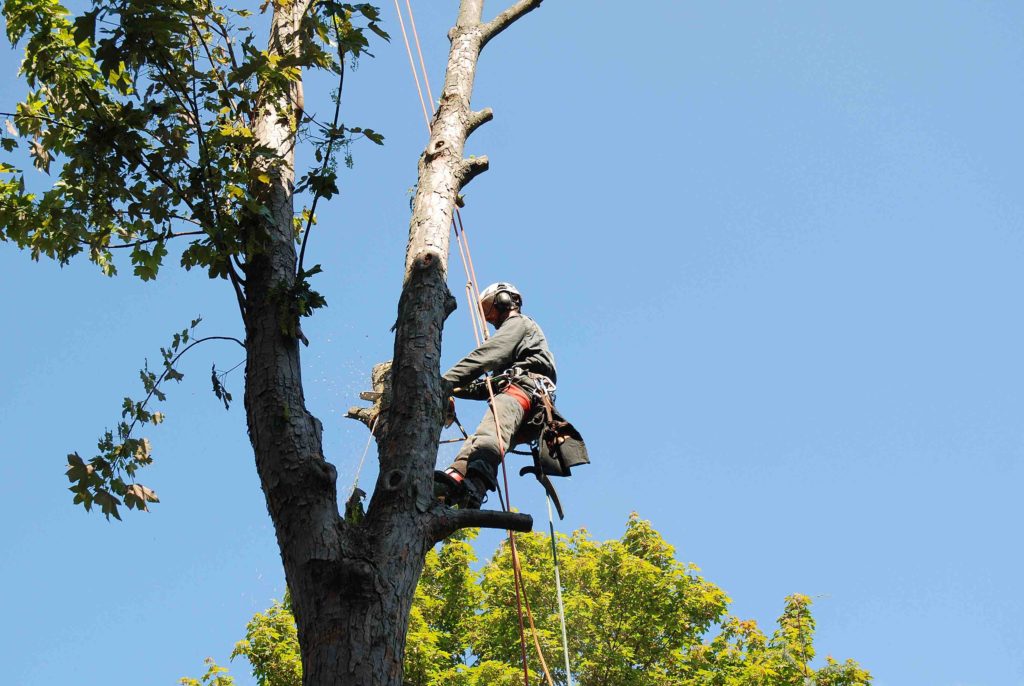 Weather extremes can place a tree under unimaginable stress. Without the help of professional tree services in Fort Worth you could be making your tree vulnerable to disease. It takes experienced tree service in Fort Worth, TX to ensure that the tree's growth is not stunted. Weather damage can make the foliage discolored or wilted. It can also cause branches to dieback.
This is what we recommend for trees that have been damaged in severe weather. Where necessary, we will advise you to get the tree removed so as to protect your property from damage.
Storm Damage
Generally, trees that are harmed in a storm can be salvaged by pruning the damaged portion. We also check the roots for signs of damage. The most important step is to smooth out edges if the bark is torn away to prevent exposure to the inner tree.
It is important that crowning or top pruning is not done for a few months. The tree needs all its resources and foliage to stay alive and healthy. We also take care of staking, guying or cabling if necessary. This should only be done for a very short period of time till the tree gets stronger.
Drought
DFW is famous for droughts which have caused a number of trees to die. The best way to protect your tree during the dry season is to put mulch around it. We advise that you make sure there is at least a foot between the mulch and the base of the trunk. This prevents the tree from suffocating. It is important to monitor pest infestations and mold with mulch.
You need to water the tree carefully. You don't want to overwater or you could drown it. You also want to make sure that you water the entire root zone. We never recommend pruning during a drought. We also don't recommend planting or transplanting.
Flooding
Flash floods are becoming increasingly common. It is important to remove debris as soon as possible to free up the roots. You should also rinse off salt spray and mud from the base of the trunk. Try aerating the soil near the tree.
We recommend applying a thin layer of mulch near the roots to prevent them from drying out too quickly. It is important that you get a professional over to check for diseases, damages, and pests after the floods have receded.
It is important to prune and remove the portions that have been damaged. However, you need to give the tree enough time to rest before you start lopping off branches. As experienced professional tree services in Fort Worth, we generally recommend waiting at least 2 days to prune portions that require immediate attention. For other parts, it is recommended to wait two weeks before pruning.