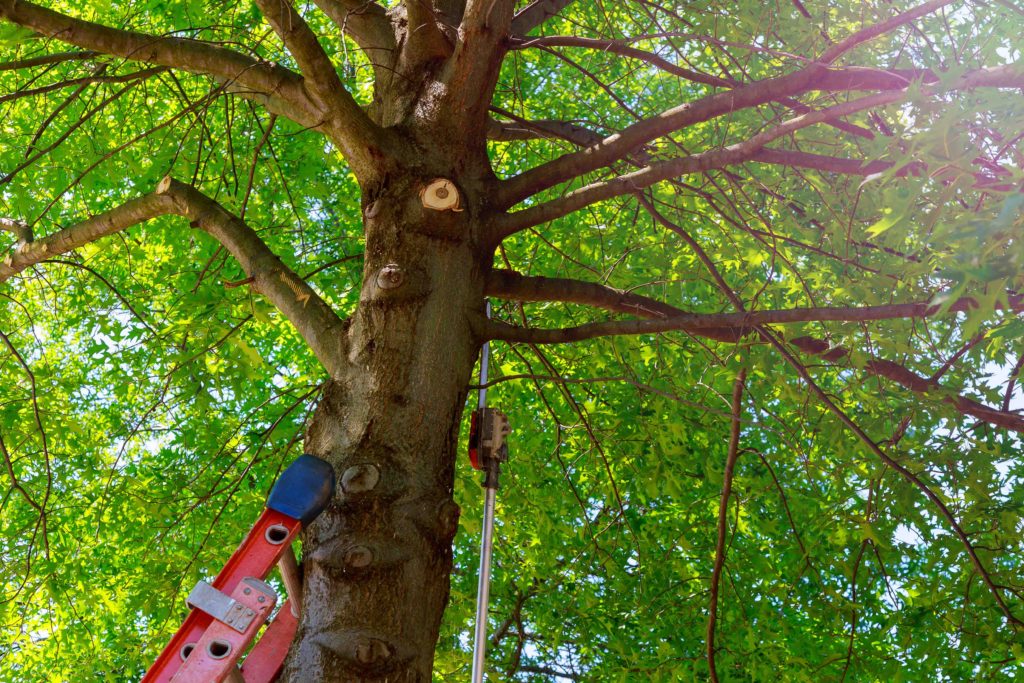 As the leading Texas professional tree service provider we are here to help you out. We provide tree services in Fort Worth and surrounding areas and provide commercial and residential services. We are licensed, bonded and insured. We have 30 years of combined experience, a professional staff and offer competitive pricing. We are also certified by the ISA, which means we are recognized as professional arborists and adhere to codes and ethics in the industry.
There are many tree service providers in the area so how do you know which company to choose? If you want to choose the best tree service company, you have to do some research first.
Check to see if the company is licensed, bonded, insured and is certified by the ISA with all its credentials. You should also check the reputation of the company and pick the company that has the most positive reviews.
Why you need a tree company
A professional tree service provider employs the best arborists in the area. Arborists are the experts who are trained in the art and science of planting, caring for and maintaining individual trees. They have extensive knowledge and experience working with all types of trees. They can handle pruning, tree removal, provide tree emergency services, planting, keep trees looking at the best than can and much more.
Tree trimming and removal can be an extremely dangerous job, which is why many homeowners and business owners choose to invest in a tree services.
Remember, trees add considerable value to commercial or residential properties so it's in your best interest to protect your investment and keep them living healthy for many years.
Below are a few tips for choosing the best Texas professional tree service provider:
1. Look for a company with experience
It's imperitive that the tree service provider is licensed, bonded and has the knowledge and experience to get the job done safely and efficiently.
An experienced company will employ the best arborists in the area and have the proper equipment and tools needed to handle each job safely. They will also have a system to get the job done in an efficient manner and haul the debris away.
2. Check the reputation of the company
See what people are saying online and look at the company's reviews. Reputable tree companies come highly recommended for a reason, they do a great job.
However, if the tree company has a bad reputation it is probably for a good reason. These are most likely people looking to make quick buck, aren't reliable, aren't certified and won't do a quality job. They take shortcuts and do the job in a rush so they can quickly disappear after you pay them.
3. Look for insurance
Our well rated company is fully insured to handle any size of job. Tree care is a dangerous job. That is why any good company will ensure that their employees are fully insured and for the protection of the employees and the homeowner.
We know that accidents can happen at any time and you need to keep everyone safe. If you come across a tree company that doesn't have insurance – you should never hire them.
This should be the first thing you check. Ask them to show you their insurance certificates. Call their insurance company on your own to verify the information they have provided you. Do not hire a tree company if they don't have proper insurance.
If you're interested in a reputable Texas professional tree service contact us today for a free estimate.