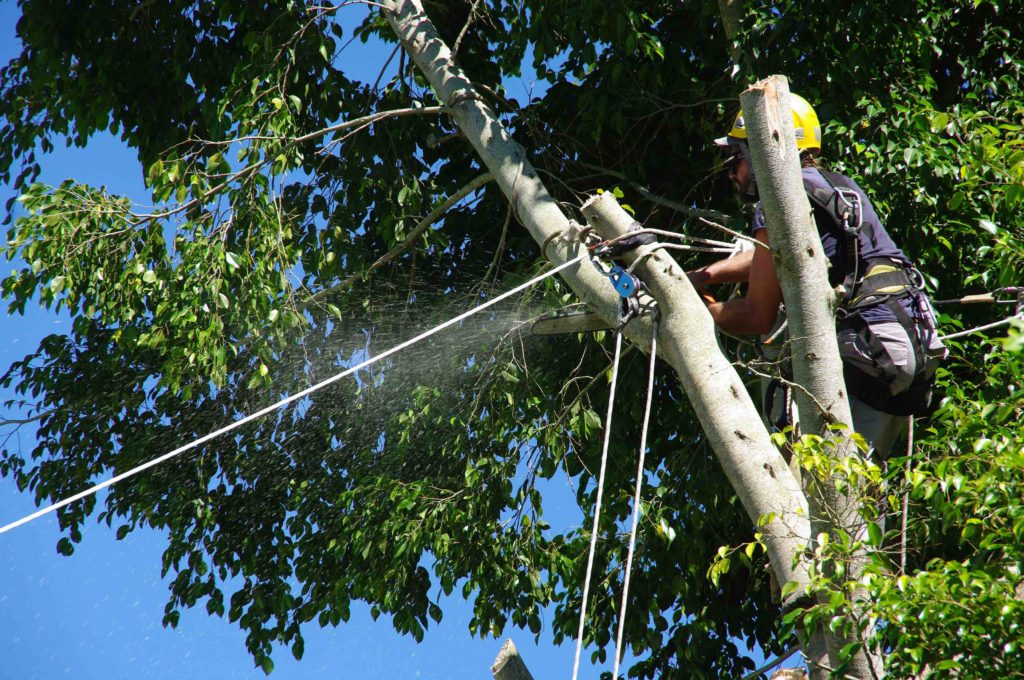 Attention all business and property owners! If you are thinking about investing in a tree trimming contractor in Fort Worth – that's fantastic news! As a business owner, you understand the importance of a tidy and attractive landscape for business. Taking amazing care of the trees outside your company will keep the lawn looking beautiful and healthy. Perhaps you're thinking about selling your property and want to impress potential buyers. Having healthy and lush well-maintained trees will bring liveliness and amazing energy to the house. There are several advantages of upgrading your properties lawn. Whatever the case may be if your goal is to have a healthy, beautiful lawn that brightens up your company, then investing in a professional lawn care is the best way to go.
Although hiring professional tree trimming contractors costs money, research has shown that investing in landscaping services could save you money in the long haul. Here at Chippers Tree Service we have state-of-the-art equipment and materials needed for proper and quality service. Save time and money buying equipment for DIY projects and leave it to the trained professionals to do the work for you in a safe and proper way. It's easy to forget about tree trimming maintenance and end up with overgrown branches that are very displeasing to the eye. If the trees on your lawn are not maintained regularly, then this could lead to unhealthy or dead trees which would end up costing you more money. Not to mention you are paying to fix any mistakes as well as the cost of what you spent undertaking the job and the stress trying to fix it. Having to repair any tree trimming damages will end up costing substantially more than regular maintenance. Have peace of mind knowing that we'll make sure your yard is maintained regularly ensuring your property is looking healthy, alive, and lush!
Having your tree trimming care – done right – takes a lot of patience, time, and effort. Maintaining trees is an ongoing process that requires careful and consistent attention. It also takes a lot of time, especially if you have a large yard. Why do all the work on your own when you can have a tree trimming contractor in Fort Worth do the job for you with efficiency, quality, and consistency? Maintaining your lawn and trees as a beginner could take up a lot of time for you. Instead of spending your precious time and energy going the DIY route to find and buy materials, leave it to us. As a business owner, you do not have this kind of time to waste when it could be spent tending to other important business matters. Chippers Tree Service provides professional services that will ensure the yard looks the best it can all year long.