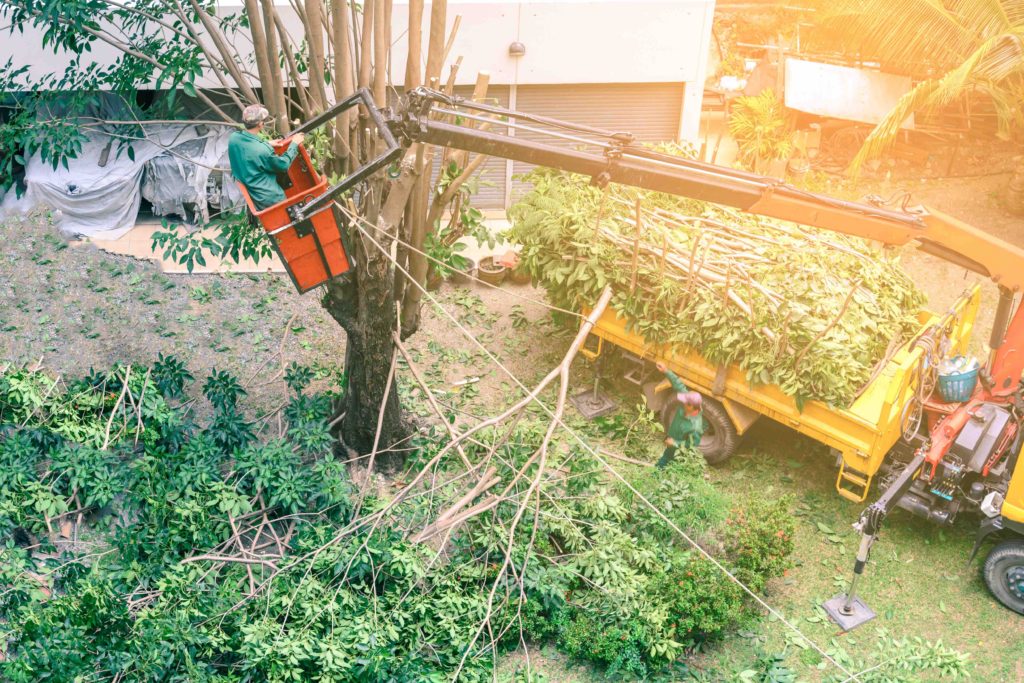 Are you a homeowner considering the different local tree pruning service options in Dallas? Look no further – here at Chippers Tree Service, we guarantee to provide only the best local tree pruning service, professionalism, and competitive pricing. Considering only top-notch professionals to handle your tree pruning services to enhance the appearance and aesthetics of your home or business and will help you to reach your desired results on a consistent basis while delivering you the best results possible for all of your landscaping project plans. Here are some benefits of investing in high quality professionals to take care of your tree pruning needs.
1. It will save you money
Investing in experienced professionals to maintain your landscaping and tree pruning regularly will end up saving you tons of money. If the tree pruning of your property is not maintained on a regular basis, this can lead to damaging your home, which will end up costing you more money.
Having to repair any landscaping damages will end up costing substantially more than regular maintenance. Investing in a professional local tree pruning service to maintain the tree pruning regularly is a way more cost-effective solution to help keep your property looking great – saving you more money in the long haul.
2. It will save you time
Why do all the work on your own when you can have a team of landscapers do the job for you with efficiency, quality, and consistency? Instead of spending your precious time and energy going the DIY route to find and buy materials, leave it to us. We have advanced and cutting-edge equipment to prune, trim, remove, and chip trees safely and correctly.
3. It will save you the headache of routine maintenance
Tree pruning – done properly – requires a lot of time, effort, and energy to maintain on a regular basis. It's an ongoing process that requires consistent care and attentiveness. It is easy to forget about the landscaping maintenance chores as each day flies by, which will end up leaving you with more stress, wasted time and money trying to fix the issues and compensate for the mistakes. Leave the tree maintenance up to us at Chippers Tree Service to ensure your landscaping looks the best it can all year long.
Hiring a qualified team of professionals for your local tree pruning service will give you a professional perspective on what is required to make sure your landscape improves and the presentation of the home or business is at its best.
As highly trained professionals here at Chippers Tree Service we know the importance of having your trees pruned regularly and we have the knowledge and experience to get the job done properly, efficiently, and with quality service that will exceed your expectations!