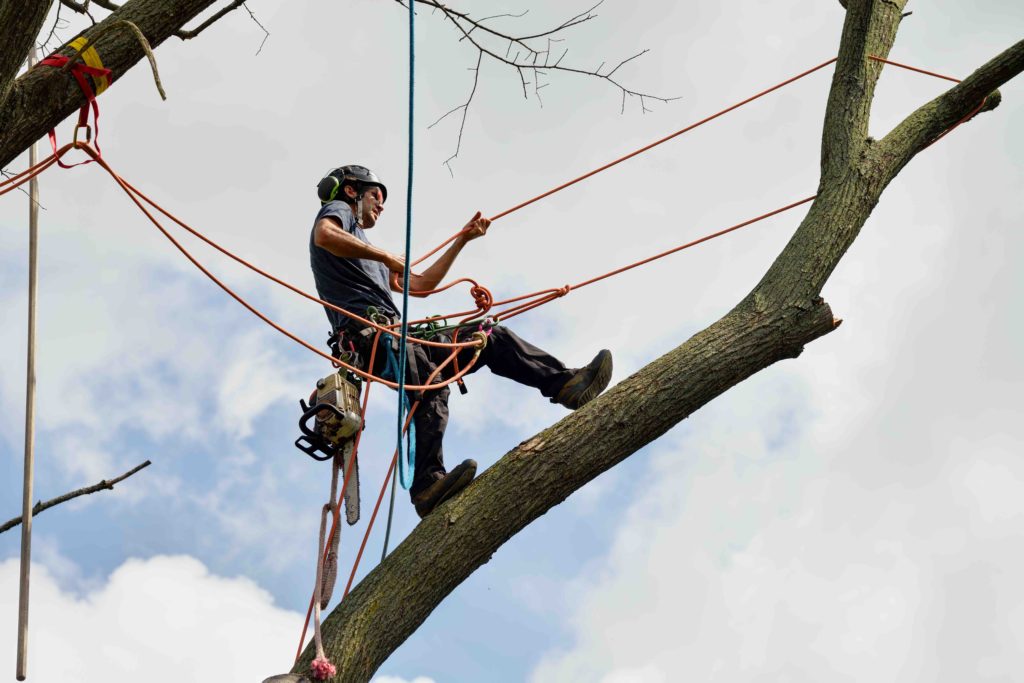 All trees fall at some point of time. This can either be in your lifetime or someone else's lifetime. It is natural for trees to die and fall. However, an uncontrolled fall could lead to significant damage to property and life. This is why you need a professional tree removal service to remove all dying, diseased, weak, and storm damaged trees on your property. Dead tree removal is something that is best left to the professionals.
In fact, we recommend that you get a tree care expert make routine inspections of your yard annually. Sometimes, trees may appear fine above ground, with a whole different story brews underground. Root rot can easily cause trees to topple over. We have seen many instances in which the homeowners had no idea that their tree could uproot in the next storm.
What Can Tree Care Experts Do?
As tree removal professionals we always start by assessing a situation completely. Removing or felling a tree is not an easy job. There can be considerable damage to your property if any one of the limbs crash through your picture window.
Tree care experts have the experience working with complex tree situations and mechanized equipment. We are knowledgeable of standard tree removing practices and can make sure that the job is done right the first time. The additional expense is well-worth the costs saved in damages.
While choosing an arborist make sure they have workman's compensation and liability insurance. Many things can go wrong in bringing down a tree and you shouldn't have to pay for their mistakes. We are licensed, insured, and experienced tree removal specialists who always get the job done right the first time.
What to do When a Dead Tree Falls?
Lots of factors come into play simultaneously when a tree falls down without a controlled environment. First, you need to make sure that everyone is physically fine. Your next step should be to quickly assess the damage caused. There will be many tasks that may seem to require your attention at the same time. But, your priority should be to get your family to safety as soon as possible.
Evacuate the second and third story immediately. Call emergency services if the tree is blocking your exit. If not, make sure there is no roof damage. Cover everything that may get damaged by moisture and secure all valuables safely.
You should also call a professional tree removal specialist immediately. We usually answer emergency calls quickly because we know that things usually go from bad to worse with dead trees on the property.
Prevention Is Better Than Cure
You should call your local tree care company for dead tree removal when you think that your tree is a fall hazard. We can usually tell right away if a tree needs treatment, removal, or cabling.