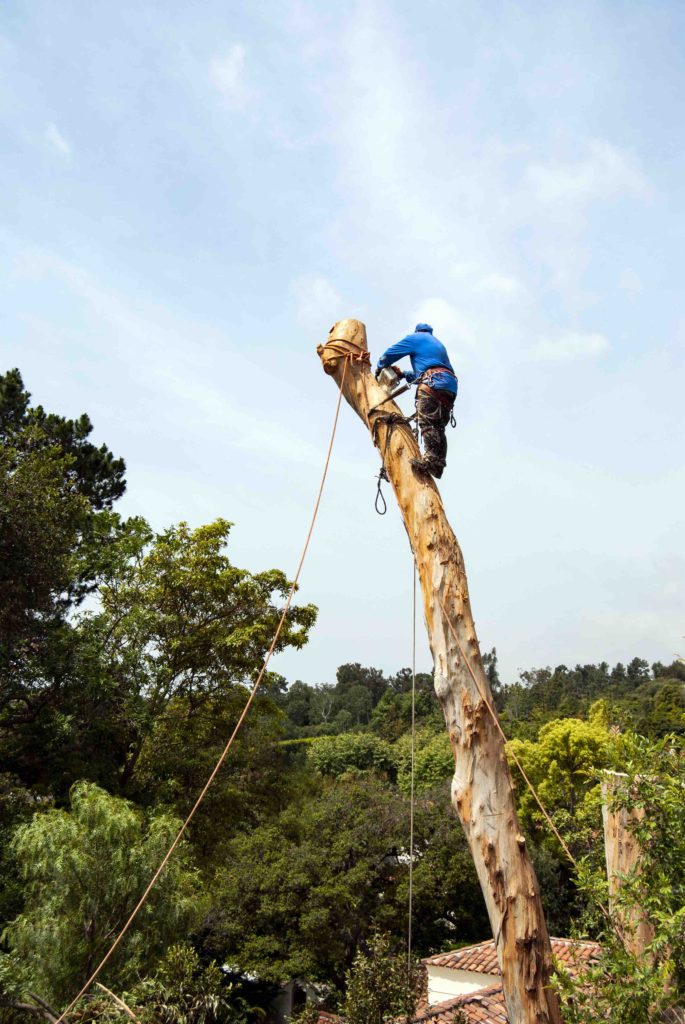 The exciting rush of 4th of July festivities may be over now, but that doesn't mean summer is over! Now is the time for all friends and family to gather in the yard enjoying some delicious barbeque and a warm, breezy, sunny blue-skied day. Imagine the kids running around on the lawn and splashing in the kiddie pool as the adults chat with beer, good food, and great company. Now imagine seeing an unattractive and dead tree stump right in the middle of the lawn. Not only will the tree stump making the lawn look displeasing but it can possibly even be dangerous. Don't ignore that annoying tree stump that is just taking up space in the middle of your yard and search for the best tree removal services in your area to take care of it and keep your lawn looking fresh and beautiful for the rest of the summer days.
Create a warm, welcoming, and refreshing ambiance in your yard with regular professional maintenance. If you have a dying tree stump or an untidy yard, this will make space feel less comfortable and enjoyable. The comfort levels of your friends and family are important – the precious time spent with your loved ones should be in a pleasant landscape with lush green plants full of revitalizing life and energy!
Instead of a dying and useless tree stump just taking up space in the middle of your lawn, you can create more space by hiring professionals to grind down the protruding stump so that you can replant grass, grow flowers, do light gardening or tend to other projects. You can increase space for planting another tree, a flowerbed, or vegetable garden in its place and make your landscaping as beautiful and vibrant as can be. Many lawn care businesses have all of the appropriate equipment ready to transform your lawn into a beautiful place. Usually, these companies also have the amenities to transform the landscape however the homeowner wants it. By using machinery with airless skid steer tires, lawn care businesses can ensure they have no blow outs or sidewall tire failures, allowing them to complete their job efficiently. Hopefully, by using this machinery, they can make your lawn look beautiful. You could even add some garden furniture from TheCharmingBenchCompany.com to make it look really special. Your guests, family, and friends will love coming over to spend time and make great memories in your beautiful and well-maintained yard.
Leaving a tree stump creates the possibility of injury from children running around and playing or adults that accidentally miss the stump and trip over it. Avoid liability and guilt by keeping your family and friends safe by hiring tree removal services. A tree stump that is not removed may also create more damage if the stump is still alive by soaking up all the nutrients from your garden in the area taking away the nutrients from the other healthy plants, trees, or shrubs. Also, if your tree stump decays, it will attract unwanted pests including beetles, ants, or termites putting the rest of your garden and property at risk causing you more damage and stress.