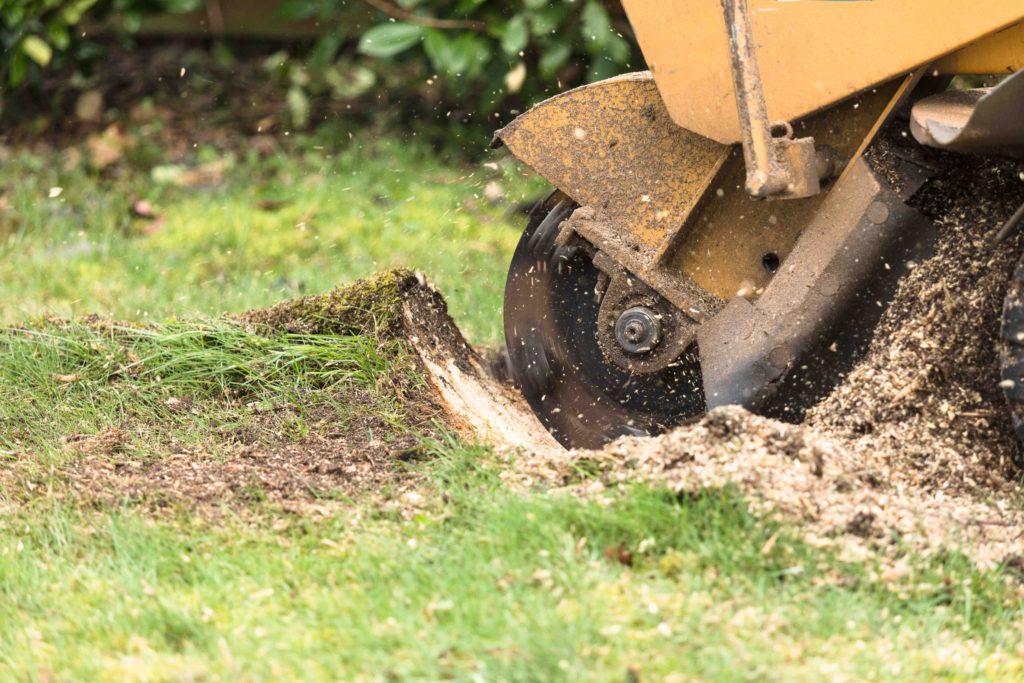 Trees can go deep underground with their roots. Most tree removal professionals cut down the tree and leave the stump. Many people feel that leaving a tree stump is natural since trees are things of nature. However, there are several reasons why you should consider going ahead with their removal.
In best case scenarios, the stump may blend in with your yard and look like a nice yard accessory. However, that is not always the case. You need to call in a professional Tree Stump Removal Service and get rid of that tree stump. Here's why!
Improve Curb Appeal
It is rare that an ugly stump will look appealing in your yard. You may find online images of stumps covered in moss or serving as a place to sit. But, those endeavors are difficult to undertake. Stumps can soon turn into the neighborhood eyesore. You may feel less inclined to spend your evenings on the patio because of the ugly stump. It is best to get professionals to grind it down to a minimum and let grass grow over it.
Increase Property Value
Many realtors believe that tree stumps make a property look less appealing to new buyers. This is because they are unsightly and look out of place. Trees go a long way in improving the value of a property, but stumps don't.
Safety
Stumps can prove to be a safety hazard, especially if you have pets and children. If the stump is near your walkway, you are always at a risk of tripping over it and injuring yourself. It could be a potential lawsuit if somebody else trips over it and injures themselves. Stumps may damage lawn equipment.
Reduces Efficiency
It is easier to take care of a garden, lawn, or yard that doesn't have a stump to always mow around. You don't have to worry about the stump coming in the way of your flower beds when you have it removed.
Takes up Space
Tree stumps take up valuable space in your yard. This space could be better used to add a pool, plant new trees, create a flower bed, or even build a play place. Having the right tree care professionals will ensure that your development plans are not foiled because of a stump.
Infestations and Disease
There is no denying the fact that rotting wood will attract insects and vermin. These could harbor diseases and may spread to other foliage in your yard. You could be placing your other trees at risk by allowing a stump to exist on your yard. It is important to note that stumps are three times more vulnerable to pests and diseases than live trees.