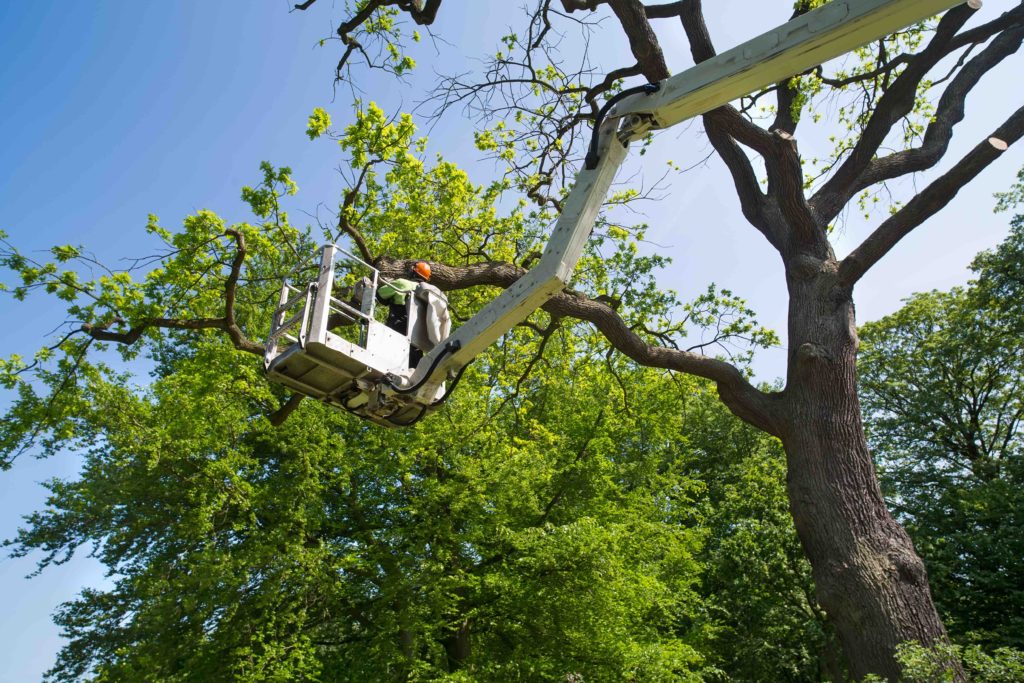 Professional tree services in Fort Worth can protect the integrity of your landscape all year-round. Being a business property owner in Fort Worth comes with many responsibilities – worrying about the landscaping maintenance shouldn't be one of them. Whether the property owner is planning to stay or considering relocating, making the investment in landscape maintenance is well worth the money. The same rule applies for business owners. Unfortunately, some commercial property owners choose to skip commercial landscape and tree maintenance at the expense of their property health and overall business appearance. A beautiful landscape can attract new clients by creating a welcoming ambiance. Hiring professionals for tree services in Fort Worth will help create an aesthetically pleasing landscape which will pay off in many ways.
So what are the biggest benefits of investing in commercial landscaping maintenance?
Increase property value
Although it may not seem like it, having well maintained trees enhances the appearance of your business. The appearance of the outside of your business can either increase or decrease the value of your property from the surrounding community. All commercial chartered surveyors will provide a higher valuation if the outside of the property has been looked after as well as the inside. If you maintain your trees regularly and take care of them very well, this will make your property look fresh and welcoming. If not tree damages, overgrown branches, or unhealthy trees may decrease the value of your property. With summer just around the corner, you'll want to hire some professional tree care companies to help make your yard look more appealing and alive just in time for the season.
Keeps you safe
Other than the aesthetic benefits of tree pruning, tree pruning can also help you prevent damages to your property to keep your family and guests safe. Did you know that if there are any branches on your tree that are dying or even dead is dangerous? This is especially true when there are heavy winds or storm. These branches can easily break and fall onto your car, business building, pedestrians, or guests. It is even possible for these branches to grow over your roof or into electric lines making it extremely hazardous and dangerous if you do not remove them professionally as soon as possible. Damaged roofing can be a big problem if you don't get it fixed as soon as you can. If a tree does cause damage to your roof, you need to get hold of a roofing contractor as soon as possible, much like this roof repair company: beemerkangaroof.com/service-areas/mauldin-roofing-contractor/. Roofing companies should be able to repair any damage done to the roof, ensuring that there are no missing shingles or leaks entering your home. Roofs need to be strong to keep the house secure, so it's worth getting a roofing contractor to come and maintain the roof after any incidents like this. Perhaps some people should Learn More about some of the services that roofing companies offer. That way, they'll be able to find their local company and keep their home safe.
Property damage or even risking someone's life is a huge liability that could end up costing you and your family a lot of money. It is essential to avoid these issues by having your trees pruned and maintained regularly.
Hiring professional tree services in Fort Worth is the best investment you can make to improve the property value and aesthetics of the landscaping your company while saving you money and ensuring the safety of those around you.